Life at Taylormade
Things are a little quieter now that all Pinkerton's puppies are with their new families. I hope the families are all enjoying their new additions (to our puppy families, feel free to send me pictures and updates, we LOVE those) Things are still busy at Taylormade kennels with our new puppy Sullivan!
He will be our father dog down the road and he will be more of a toy sized 25lb mini Golden Retriever. We absolutely adore him and he is such a good dog and taking to house rules and training very well.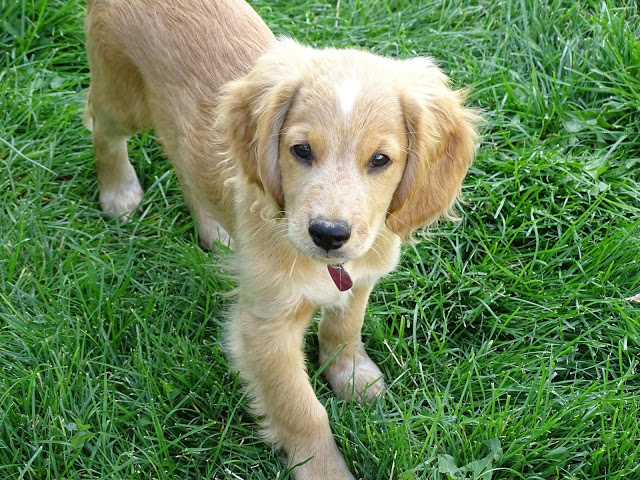 Our dogs are enjoying the last days of summer. I love the fall and now time to focus on our next litter of puppies, canning and cleaning up the garden!
Here is Piper our 38 lb Golden Cocker Retriever
School is Back in Session!
5 of our 6 children started school which means I bought A LOT of school supplies this year. We have a lot of learning that goes on at home, and I feel so blessed they have the opportunity for a formal education as well. Just down the street from our home we have wonderful trained professionals our teachers to help our family raise well rounded kids.
Here is to a great 2015-16 school year!